Shopping Cart
Your Cart is Empty
There was an error with PayPal
Click here to try again
Thank you for your business!
You should be receiving an order confirmation from Paypal shortly.
Exit Shopping Cart
Freedays Property Services
Letting & Property Management in Leeds
Unique, Professional and Personal
| | |
| --- | --- |
| Posted on January 6, 2019 at 5:21 PM | |
So, we are about 1 week into 2019!
Hands up if you have already broken one or more of your resolutions. Yes , those resolutions that this year you were absolutely, 100% adamant, that you would stick to, come hell or high water!!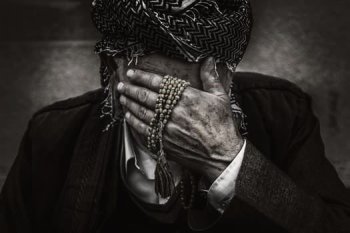 3 years ago, my then 15 year old son, made 3 resolutions. He didn't tell anyone, not until he had achieved all three which, remarkably, was by the end of January!! As far as I know he had never made a New Years resolution before that, nor since. Maybe he just wants to keep his 100% record intact...
As for me, well, I still make New Year resolutions, except I now call them my GOALS for the year.
Sure, I still have those personal ones like 'I'm going to lose weight' or 'I'm going to save more money' or I'm not going to lose at squash with my son!', but I have a whole load of other goals too, mainly related to work, but also family, personal development, holidays etc.
My overall goals for the year are usually split into 3 categories:
The first group are goals which I think are relatively easy to achieve over the next 12 months if I am reasonably disciplined; the second group are a little more tricky and will need a lot of hard work and self belief to achieve; and the third group are what I call my Big Kahunas, where I dream big!
Let me put these into perspective though. I have a longer term plan about being able to retire to the countryside with my wife and to be able to travel to places we would love to see.
So, my 2019 Goals are all about moving towards that longer term goal of retirement. If I achieve any of the Big Kahunas, then it helps me to get there a little sooner!!
However, in order to achieve my 2019 goals, I need to split these down so that I know what I want to have achieved after 6 months, 3 months, 1 month, 1 week, and daily. Whatever my daily goals are, need to be moving me a day closer to my long term goal.
It all sounds a bit complicated and time consuming, but trust me, once you have broken it down into bite size chunks, it really isn't so difficult...the really hard bit is making sure you complete as many of your daily goals as possible. Ticking things off your list as you go along. You do not have to be super clever, but you do need to be a little disciplined.
It also does not matter if you are employed, unemployed, self employed, student, stay at home parent etc. Anyone can do this, but you have to have the DESIRE to set some goals for yourself and BE PREPARED to write some lists. The great thing about LISTS, is that you can tick things off as you complete them. Why is that so important? Because it gives you a sense of satisfaction and achievement. You feel good. And if you feel good, you are more inclined to set those goals for the next day, and the next, and so on.
Of course there will be times when you do not feel good. Perhaps you get ill; fall out with someone; have sudden, urgent family business to attend to; or perhaps you just have a day or days when you feel low. These things happen. It's how you respond to these things that then becomes important. They can send you into a downward spiral which you you feel you can never get out of, or you can dust yourself down and tell yourself that you will not be knocked off track, even though any particular event can take time to resolve or put right.
Sometimes, we just need a friend to offload to, and we feel better. Sometimes though we need someone who perhaps has more experience in dealing with difficult situations, who can offer a bit of help and advice. Sometimes we actually need someone we can be accountable to, who we are in touch with on a regular basis, and who sometimes asks difficult questions or simply helps us to get back on track.
In my experience, we need all of these!
Ultimately, whether we simply make a few New Years resolutions, or whether we set ourselves a list of long, medium and short term goals, the one thing that is crucial to whether we are successful or not, is our MINDSET.
The difference between having a positive mindset and a negative mindset is MASSIVE, and sometimes we need help to move from the negative to the positive. Fortunately, there is plenty of help out there if you need it. Please do get in touch with me if that is something you would like to explore.
In the meantime, may I wish you all a Happy and Fulfilled 2019.
Malcolm Loveday
The Property Blogger
6th January 2019
Categories: None
/